Pairings 2 - Conversations & Collaborations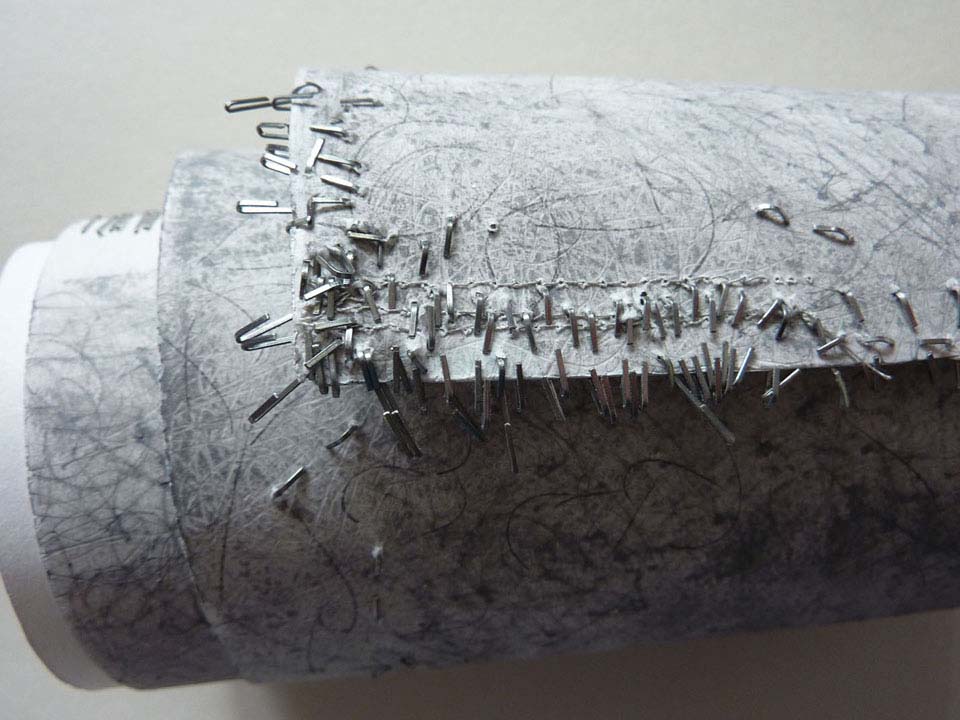 Pairings 2 – Converstaions & Collaborations
Stroud International Textile Festival – co-curated by Alice Kettle and Lizzi Walton.
Invited-artists using different mediums and with a range of experiences are partnered together to share, exchange ideas, knowledge and skills through a series of meetings and conversations, resulting in a collaborative artwork. Exhibited as part of the Stroud International Textile Festival (28th April – 27th May 2012, The Museum in the Park, Stratford Park, Stroud).
Participating artists included: Jane McKeating, Jilly Morris, Dawn Mason, Nigel Hurlstone, Shelly Goldsmith, Annie Shaw, CJ O'Neil, Alice Kettle, Ismini Samanidou, Sharon Blakey, Jenny Walker and Janet Haigh
RAW RIBBONS
Paper and silk ribbons – Jane McKeating & Jilly Morris
Raw Ribbons was developed through an organic exchange of making and drawing. Jilly Morris and Jane McKeating spent several months posting items to each other, each responding, and then returning. Having never previously met, both artists got to know each other through this intuitive dialogue.
Raw Ribbons became a visual conversation between the two artists. Each voice expressed through mark-making and responding to the other's marked surface. Over time, a series of paper scrolls and silk ribbons were created to form 'Raw Ribbons'. This work is a shared celebration emphasising the beauty, purity and rawness of materials, mark-making and collaboration.
Click here to view a blog of the project.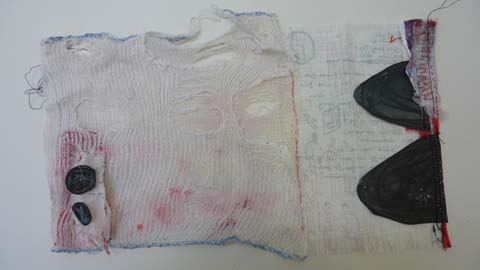 Jilly Morris & Jane McKeating documented their dialogue and working progress together via a blog. Each artist describes their postal conversations, collaboration and experiments.