Drawing Permanence & Place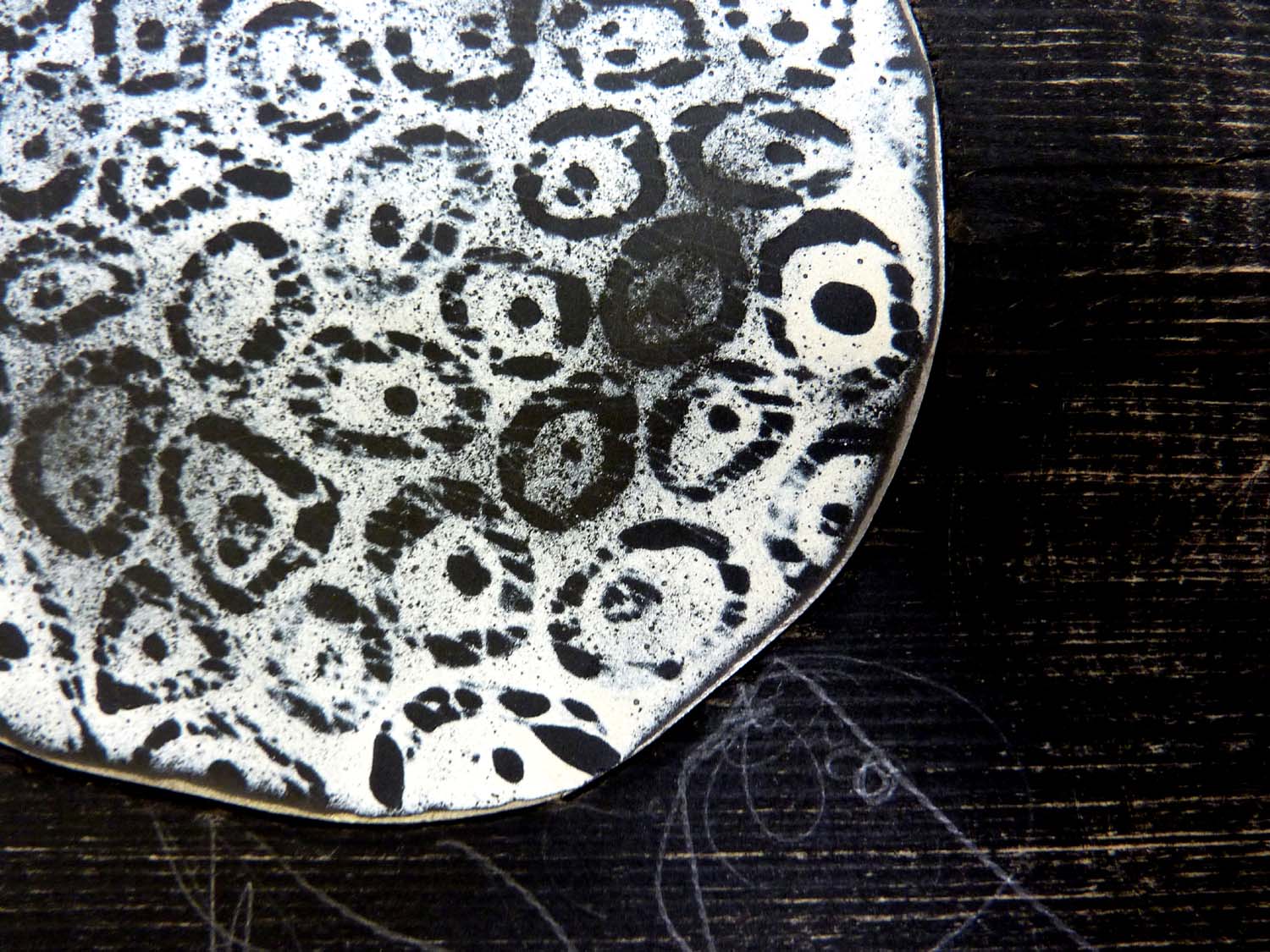 Drawing Permanence & Place
In association and collaboration with PLaCE, a creative arts, practice-led, research centre that addresses issues of location, context, and environment, I was invited make work for a touring exhibition that involved using enamel and the context of place. This thematic exhibition provided a group of artists with an opportunity to reflect on a topic central to the PLaCE Research Centre's concerns – namely the increasingly vexed understanding of relationships between notions of permanence (whether physical or in memory) and of place.
PLaCE is based at the University of West of England
Director Dr. Iain Biggs.
Exhibition Venues
Kunstverein, Coburg, Germany – 2011
Kulturhaus Kroenbacken, Erfurt, Germany – 2011
Crafts in the Bay, Cardiff, Wales – 2012
Participating artists:
Beate Gegenwart, Elizabeth Turrell, Jessica Turrell, Helen Carnac, Dail Behennah, Iain Biggs, Jilly Morris, Roger Conlon, Susan Cross, & Emma Moxey
Twelve Markers – Jilly Morris
Enamel, graphite, porcelain slip and wood.
Lucy Lippard describes place as: "a interweaving series of pasts. Geology, biology, chemistry, combined with cultural social histories that form the poetics of a place".
'Twelve Markers', is a series of large wooden struts with enamel inserts. My intention was to create an artwork that embedded a cellular code of history into its structure. Using modern day planks of wood as a skeletal structure, I have embedded enamelled forms that echo archaic, prehistoric shapes – dome, circle, standing-stone – since these hold deeply moving resonances of a past. I have also incorporated enamelled rectangles and squares to continue with the sense of flow of time layered in landscape; a sense of modernity mixed with the past. Inside all of these markers, I have drawn my own imaginary microscopic histories and genetic codes; creating my own language in homage to layers of history that make a place so steeped in time and memory.
Catalogue: ISBN 978-0-9560266-3-7.